All three barns are included in the rental fee, with each playing a significant role in your Wedding Event.
Wedding Rental Guidelines
COVID-19
We are dedicated to keeping our couples,  guests, and staff safe. To learn about our COVID policies during these unprecedented times, please call us at 518-944-4414.
Availability
Rental of the barns is seasonal, starting in mid-May and ending in mid-October. Please inquire about available dates by sending a note or calling 518-944-4414. We look forward to hearing from you.
Historic Barns
The rental fee includes all three historic barns. The Scottish Barn is the largest barn and is most frequently used for dinners. The German Barn is most often used for cocktails at the start of a wedding reception, then dancing after dinner. The small Corn Crib has multiple uses, for example it can serve as a dessert station or for exhibiting memorabilia and place cards.
Dressing Room
The lower level of the German Barn is a spacious area for use as a gathering place or dressing room for the bridal party.
Workshop Barn
The Workshop Barn (which is not historic) provides a large working space for caterers.
Ceremony Locations
The Renter may choose any location on the grounds for a ceremony. A popular spot is the aspen grove adjacent to the barns. In case of rain, ceremonies may be held in either the Scottish or the German Barn.
Grounds
The barns are situated centrally on a farm of 120 acres. Several acres of lawn surrounding the barns are beautifully maintained, while the remainder of the land is cultivated by a farm family. The mowed area encompasses a pond and flower gardens as well as an aspen grove.
Parking
The designated parking areas can accommodate up 80 cars. There is ample room for buses to turn around.
Restrooms
Three charming restrooms are provided, one of which is handicap accessible. With weddings of more than 180 guests, a portable restroom is required.
Capacity
The Scottish Barn can seat up to 180 guests. For larger weddings (maximum 250 guests), a tent is required.
Vendor Recommendations
Recommendations for vendors are available upon request.
Catering
All food for the Event must be provided by a licensed caterer of the Renter's choosing.
Liquor License Required
Alcoholic beverages may only be served by a caterer with a valid New York State Liquor License and/or Caterer Permit.
Tents
A designated space with underground electricity is available. Rental of a tent is required for Events with more than 180 guests.
Lighting
All three barns are equipped with Barcelona string lights. Furthermore, the grounds surrounding the barns and the parking area are lit with more than eighty lanterns hung from shepherd hooks.
Set-Up and Break-Down
Included in the rental fee are a five hour Set-Up time (preceding the Event) and a one hour Break-Down time (following the Event). Renters may retrieve any belongings left at the barns from 11 a.m. to 1 p.m. the day following the Event.
Staff
The Persistence Foundation Staff oversee the use of the premises. The staff will be present during the entire Event Rental Period, including the allotted Set-Up and Break-Down time.
Rehearsal
Time for a rehearsal on the day prior to an Event is available at an additional fee.
Event End/Closing
All Events must end no later than 11 p.m.
Payment Schedule
A deposit of 50% of the total Event Fee is due upon reservation of the Event Date. The remainder is due 60 days prior to the Event.
Rental Contact Person
For additional information and available dates, please contact Constance by sending a note or calling 518-944-4414.
Click on an image for larger view
---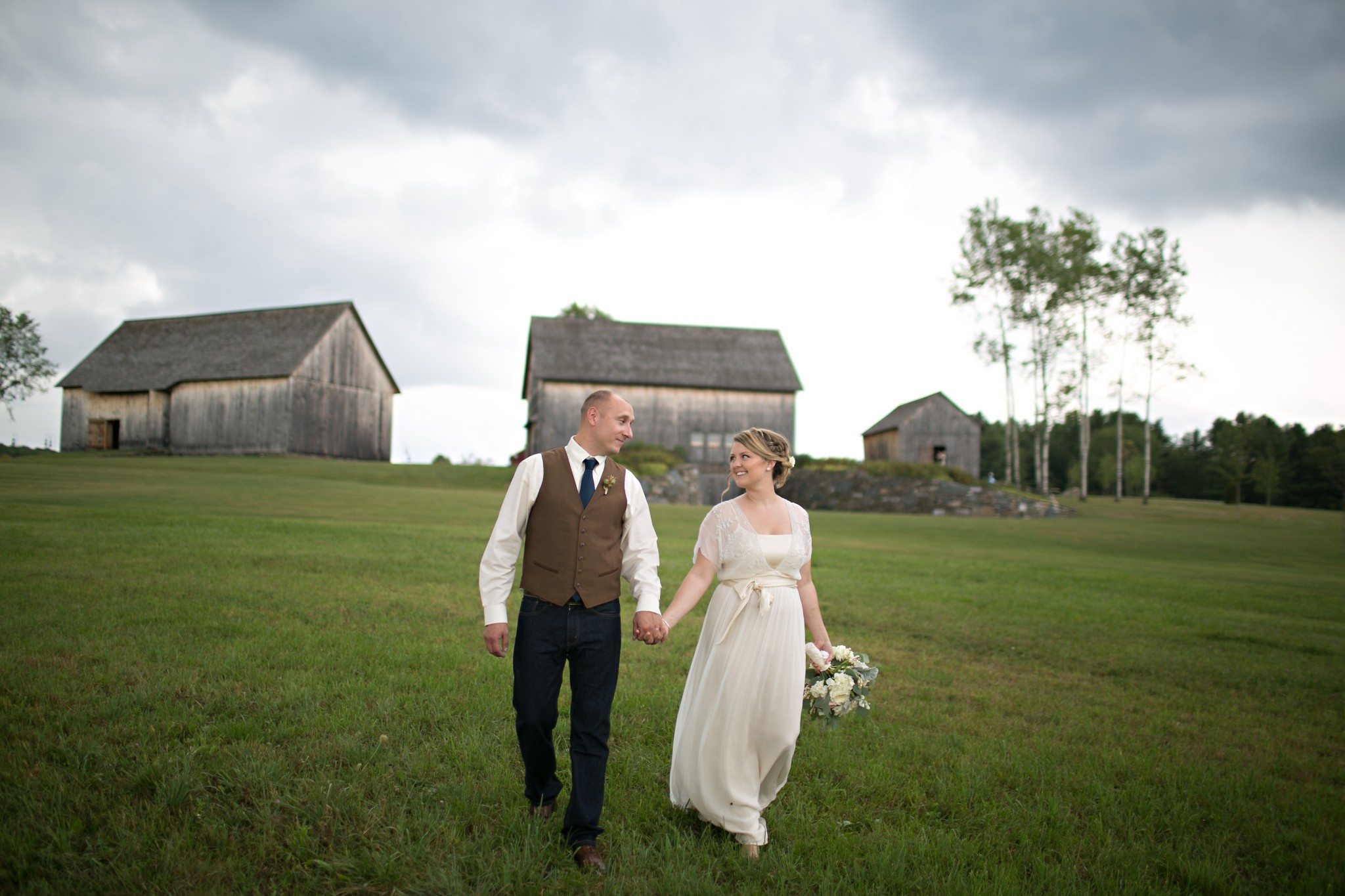 Photograph by Bailly Photography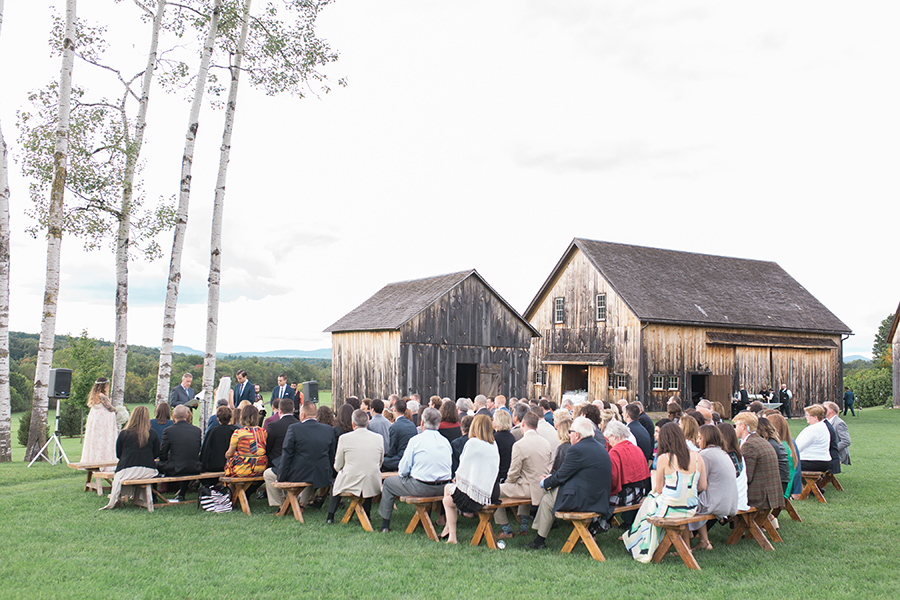 Photograph by Chelsea Proulx Photography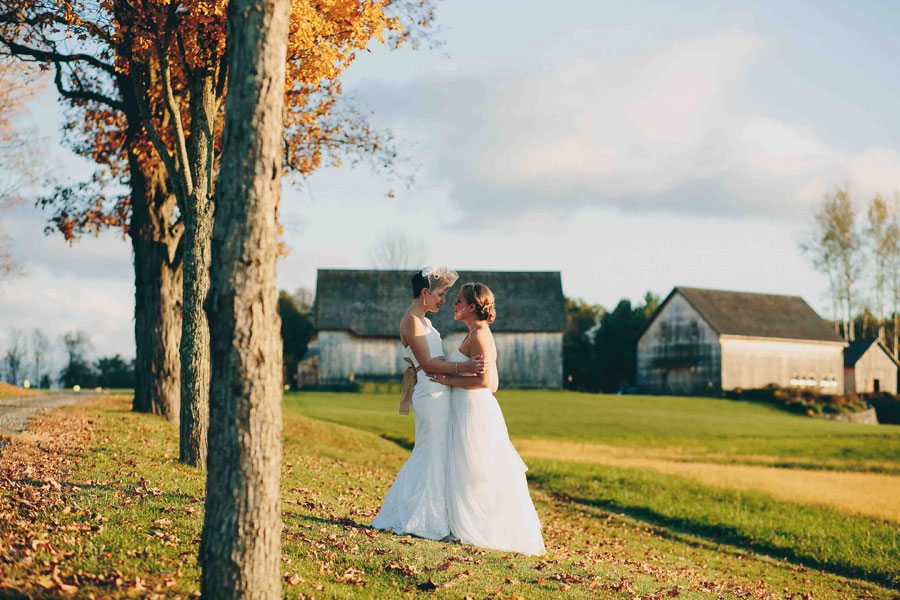 Photograph by Lisa Woods Photography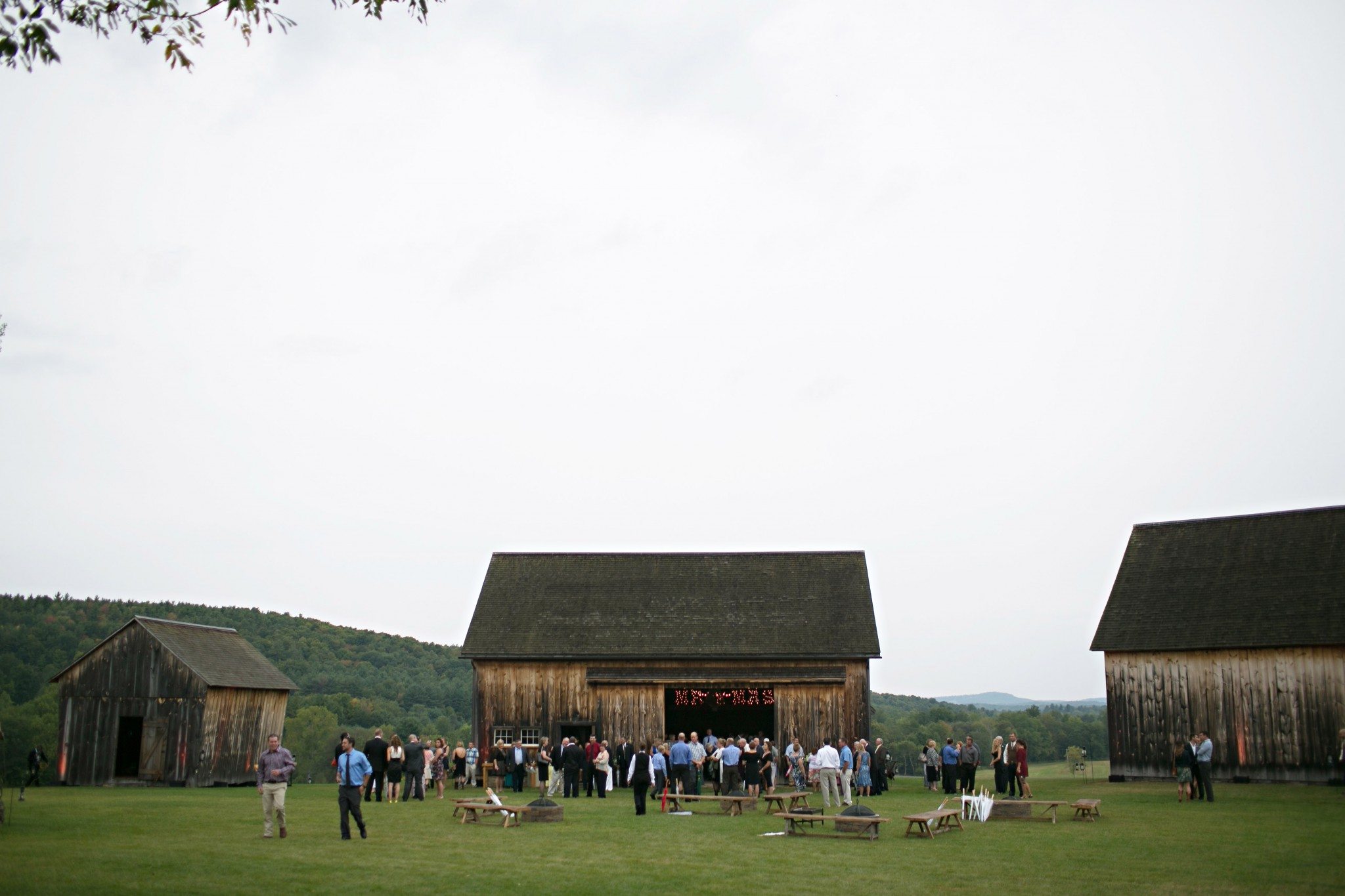 Photograph by Bailly Photography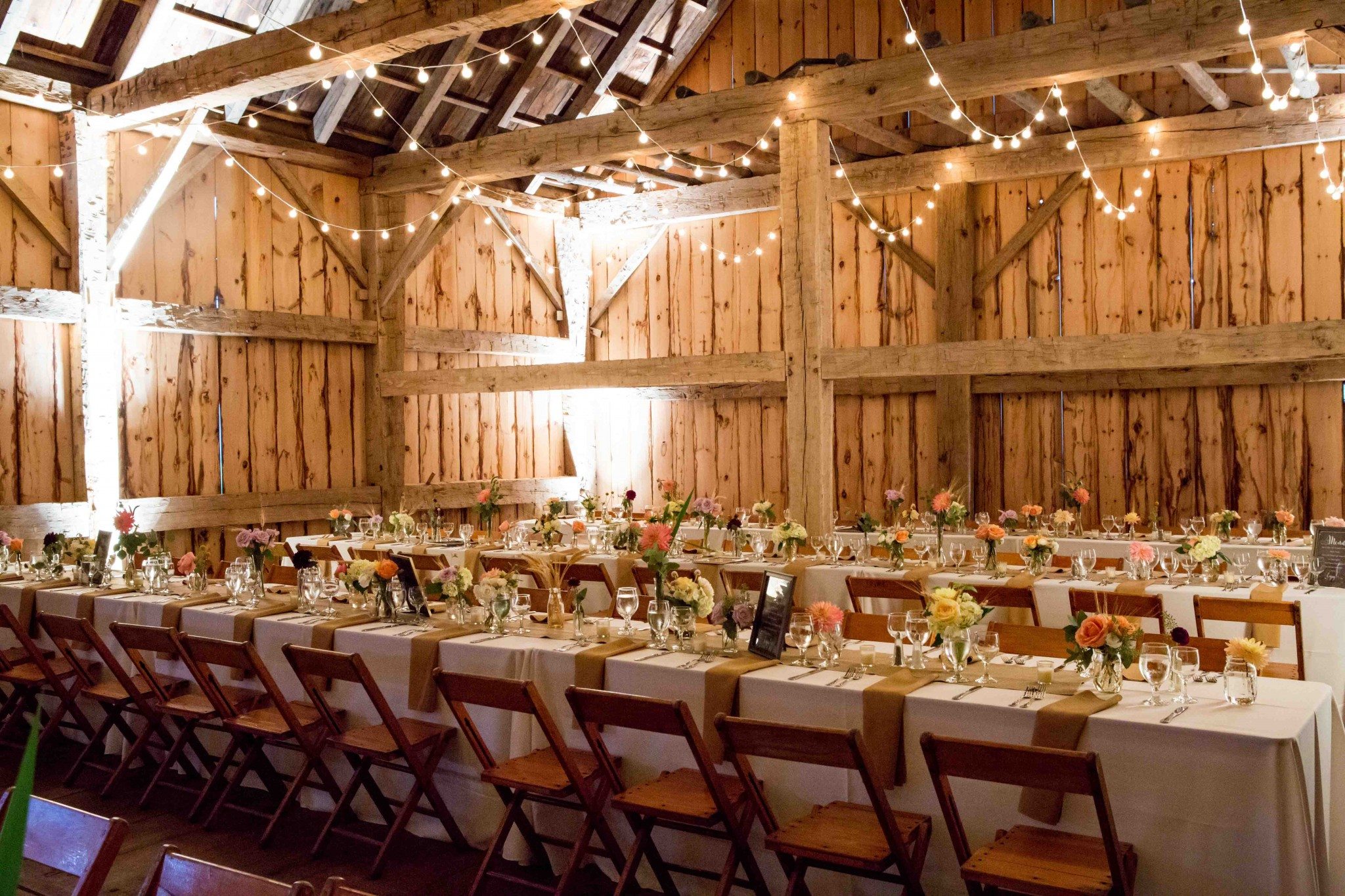 Photograph by Trisha Millier Photography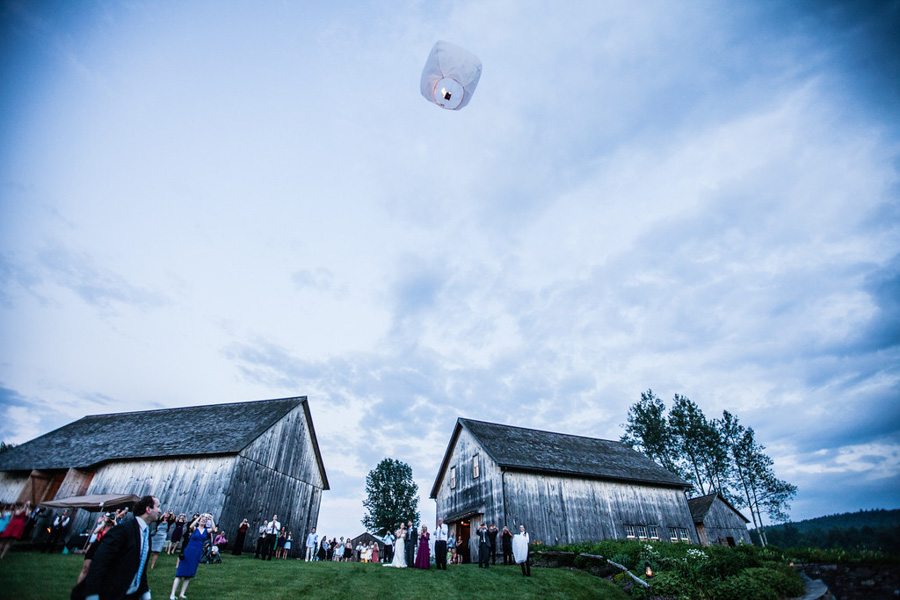 Photograph by Meghan Baker Photography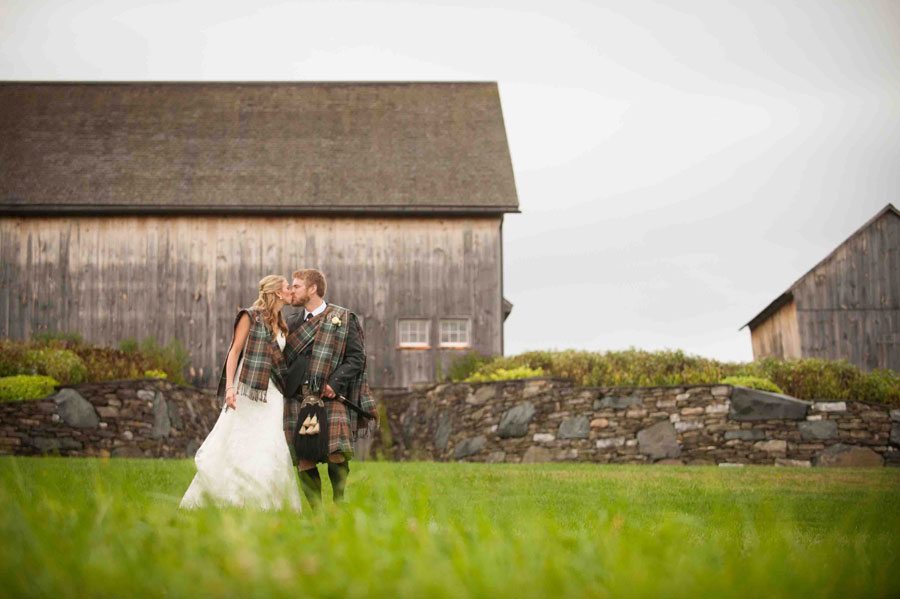 Photograph by Rob Spring Photography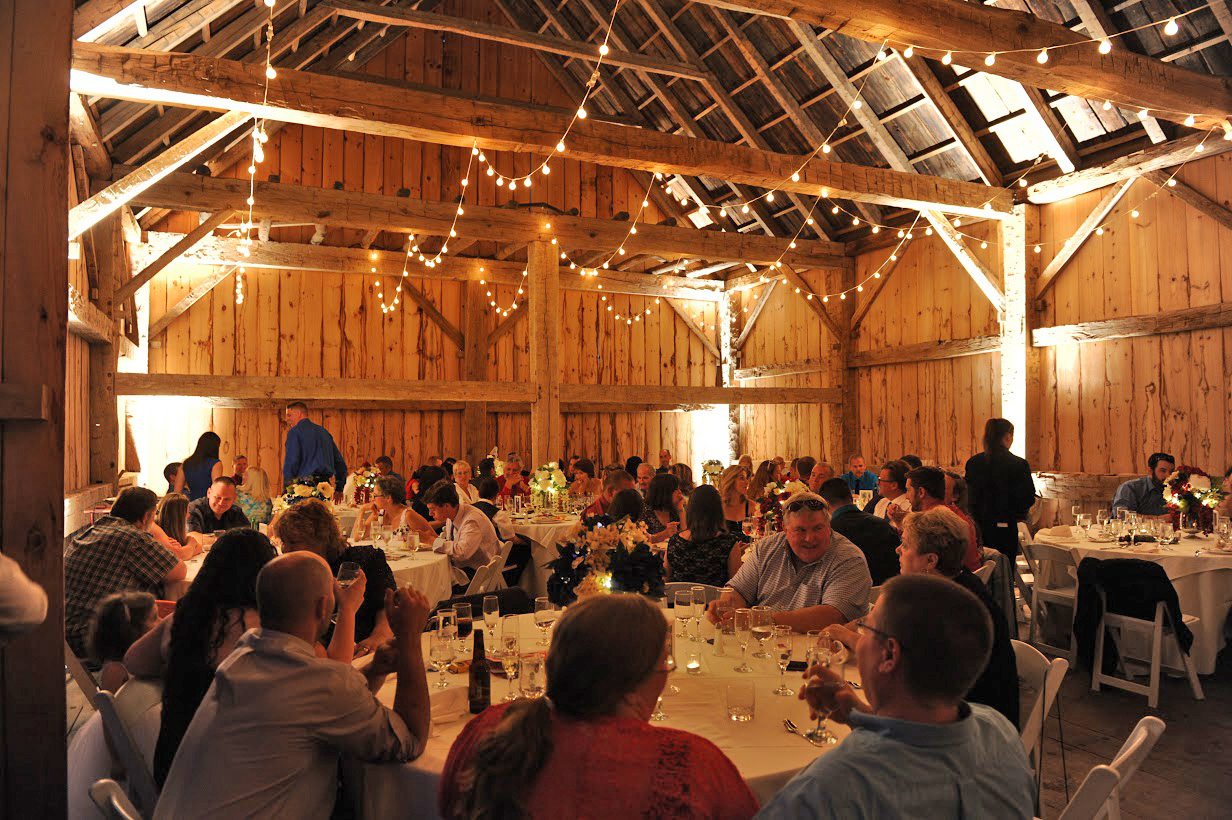 Photograph by McGarry Photography
Wedding Event Price List
All three barns – Scottish Barn, German Barn and Corn Crib – are included in the rental fees, as well as the spacious grounds surrounding the barns, the Workshop Barn for caterers, three bathrooms (one handicap accessible), a dressing room for the bridal party, a large parking area, and five hours Set-Up time preceding the Event.
Only one wedding per weekend is scheduled.
Rental of the barns and grounds is not subject to sales tax. All proceeds from the rental of the barns will be used in support of The Persistence Foundation's mission.
Events with up to 80 guests
Friday – Sunday: $1,800 per hour
Minimum 5 hour rental required
Events with 81 to 180 guests
Friday – Sunday: $2,100 per hour
Minimum 5 hour rental required
Maximum capacity for a seated dinner in the Scottish Barn is 180 guests
Events with 181 to 250 guests
Friday – Sunday: $2,700 per hour
Minimum 5 hour rental required
Tent and portable restroom required
Additional Rental Options
Tent Fee for electric installation and landscape recovery: $1,000
Prices subject to change without notice
Contact Historic Barns of Nipmoose!
Questions? We'd love to hear from you! Send us a note or call
518-944-4414
for more information.